Home Inspector – Orchard Park, NY
We have been performing home inspections in Orchard Park for over 18 years.  We know most of the Orchard Park neighborhoods very well and we know what to look for in each neighborhood.  the 2010 census shows 10,277 households in Orchard Park.

According to wikipedia, Orchard Park was separated from the town of Hamburg in 1850 and was first named "Ellicott", after Joseph Ellicott, an agent of the Holland Land Company. Within months, the name was changed to the town of "East Hamburgh". Around 1934, the town was renamed "Orchard Park" after its principal settlement.
In the early 1900s, a large fire burned down most of the central part of the village of Orchard Park around South Buffalo Street.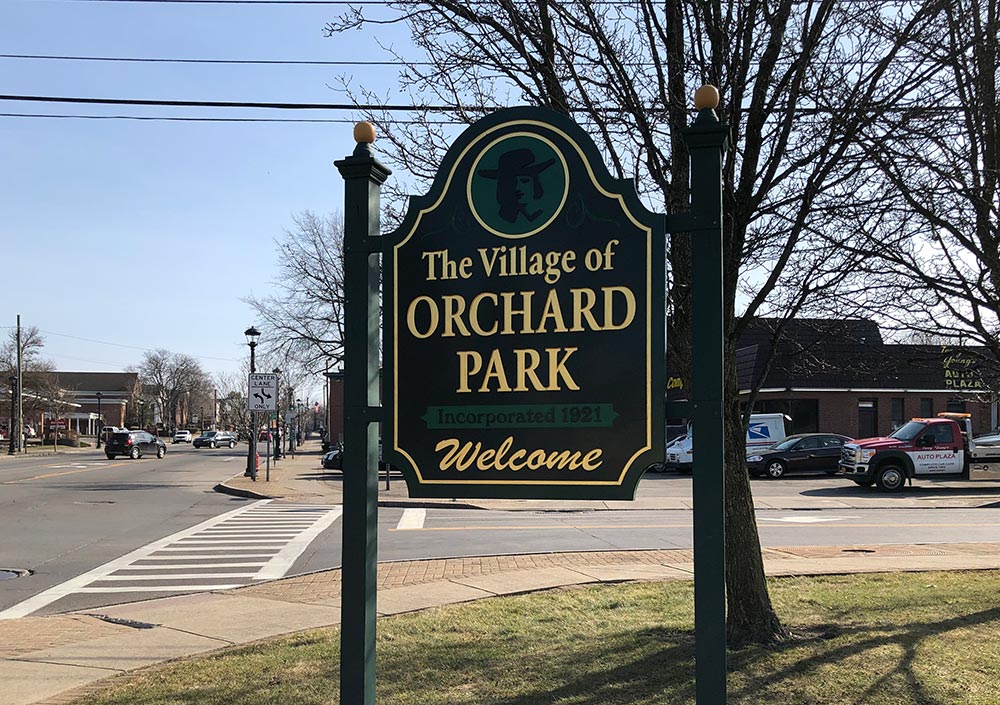 Orchard Park, NY covers about 38 square miles and is located in Erie County.
Orchard Park Is well known for several popular locations including:
Map of Orchard Park
Home Inspectors in Orchard Park, NY
When shopping for a Home Inspector in Orchard Park you definitely have a few choices.  Why not choose the one of the most experienced Home Inspectors in WNY. Pro Spec Home Inspection has been providing top quality inspections for over 18 years in Orchard Park, NY.
Types of Inspections Pro Spec Provides:
HOME INSPECTION
RADON TESTING
WOOD DESTROYING INSECT INSPECTION
RESIDENTIAL INFRARED THERMOGRAPHY
COMMERCIAL INSPECTION